It is with deep regret we have had to review our prices for the first time in the 11 years we have spent in this industry. Since our time working in Pro Aerosols and CJ Aerosols, we have had price increases on raw paint stock and material stock annually. However, due to the large price increases this year as a result of the fallout out of Brexit, importing dangerous goods, and Covid-19, like many other businesses, we have had to take a strong look at our financial standing. This is not a snap decision or something we have taken lightly, but something that is necessary for us to do to continue providing you with the best products and best service.
Just to provide you with some insight, here are some bleak but stark figures:
Acetone increased by 123%
N-butyl acetate increased by 91%
IPA increased by 41%
N-butanol increased by 54%
Raw paint prices increased by 12%
Packaging up increased by 18%
Aerosol cans and related products will increase by 15% as of January 2022
Distribution will increase by 15% as of January 2022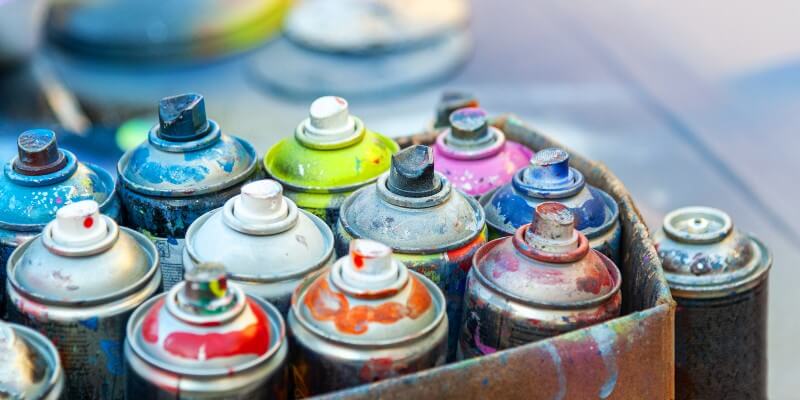 For those in the coating/paint industry, the significant increase in the price of solvents has been the most pressing issue. The largest jump in costs of solvent occurred in January 2021, where the following saw the biggest price rise (compared to figures 12 months prior). The price of raw paint was increased 3 times this year, from January to April, equating to around just over £10 for our cheapest tin. Some of the pigments are over £400 per tin, so you can imagine the increase this had on the higher end pigments.
This year there has been a growing shortage in pigments, including red and yellow iron oxide, along with plastic polymers. Due to this limited availability, as well as the cost increase of packaging, it has been documented that 5L paint cans alone have become 12% higher in price compared to the previous year.
At DC Paint Solutions, we strive to keep our prices at an affordable rate without compromising on the quality we have built our reputation for. If you have any questions regarding any of the price increases and how this may impact our products, please feel free to contact us, and we can discuss this in person.