Spray paint is a great way to add colour to anything and can be a creative method for personalised and thoughtful gifts. Whether you are creative or not, spray painting is an easy way to save money while making something look expensive. For ideas on how you can create a beautiful gift, take a look at some of our homemade gift ideas.
Our Homemade Gift Ideas
Homemade gifts are worth more than store brought presents as it shows that you have put time and effort into creating the perfect gift. For those that are not as creative as other, spray painting your gifts are a great way to make an inexpensive gift look expensive. The vibrant colours that British standard aerosols have to offer can change a dull and boring object into a classy and fun present. We have come up with some homemade gift ideas using spray paint that are simple yet beautiful.
Flower Art
Gifting someone a piece of personalised art made by yourself is a great way to make your gift unique and individual. This easy way to create a beautifully colourful gift is both inexpensive and thoughtful. Simply place some leaves or a flower onto a piece of cardboard sized to your choice. Then, using vibrant coloured spray paint, spray over the leaves or flower. Let the paint dry before you prepare your artwork for framing. To frame your piece, glue your work to another, larger piece of cardboard to create a white rime. This can then be placed into a frame of your choice; to make things cheaper, you could always spray paint an old frame.
You could also try making a 3D masterpiece by using plastic flowers and spray paint. Although this gift idea may require more effort, the outcome is a statement piece. Take a variety of different artificial flowers and place them side by side until you are happy with the arrangement. Once you have done this, staple or glue the flowers together to make sure that they remain in that position. Then, you can spray paint all the flowers in the same colour of your choice to create a 3D piece of flower art. This is an impressive and stunning gift that does not cost a fortune yet looks as though it does. Pantone colour provides over 1,000 different colours for you to choose from, making it the perfect spray paint for artistic gifts.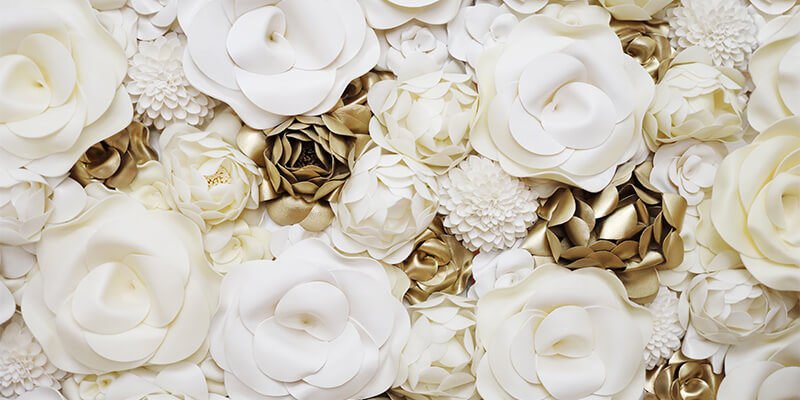 Cheap to Expensive Bowl
Depending on the size, a customised bowl can be used for a variety of things; jewellery bowl, fruit bowl, the centrepiece on a table or even just as decor. You can make a cheap or old bowl look expensive simply by spray painting the whole thing. To start, decide on which two colours your recipient would like best, we recommend using either silver or gold and white to make your bowl look classy. Spray the inside of your bowl gold and the outside white, making the bowl look new and sophisticated. If you would like to give your bowl a further personalised touch, then you could hand paint a pattern, name or personalised message onto the outside or inside.
Use spray paint to make any object look entirely different for a personalised gift. Glass can be transformed into a masterpiece by spray painting it a colour of your choice. For example, take a glass vase and spray paint it with a mirror effect paint, producing a mercury glass vase. Transforming these objects with spray paint can make a cheap gift look expensive. To ensure that your gift is safe and vibrant in colour, use RAL colour for high standard spray paint.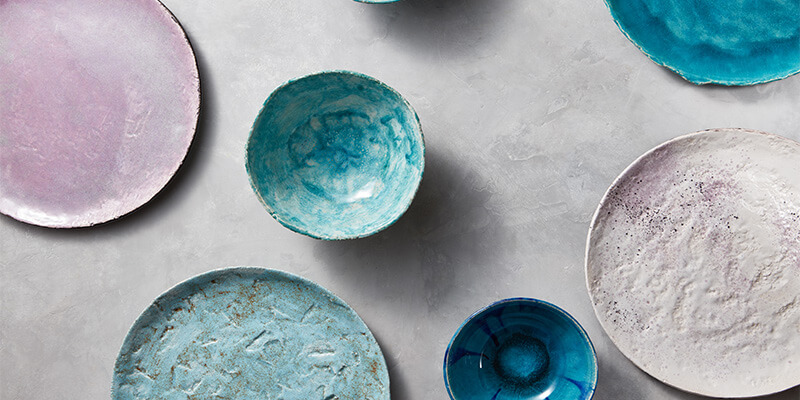 Gift Topper
Go the extra mile by creating a beautiful gift topper to decorate your present. Personalise your gift by taking something that your recipient loves, such as animals, and spray painting a reusable decoration. To create this gift, take a plastic figure of your chosen animal or character and a clothespin. First, spray paint the clothespin any colour you like and do the same to your plastic figure. Once the clothespin and figure have dried, glue the figure on top of the pin. You can attach this gift topper to the ribbon on your gift to add an extra touch of thought.
Candle Sticks
The cheapest and most simple gift idea is to decorate a candle to look effortlessly chic. These homemade candles are a perfect urban gift to someone that enjoys lighting their home naturally or to enjoy next to a nice warm bath. Take a handful of white taper candles and some spray paint of your choice. To create an ombre effect, turn the candles upside down and spray paint the bottom half of the candle. You can also create an ombre effect with two different colours by spray painting the top half one colour and the bottom another. Once you have painted your candles, allow the paint to dry by placing them into a glass upside down. To gift these to someone, place a ribbon around the candles, holding them together. This simply delicate gift is a great way to turn something dull into something elegant and fun.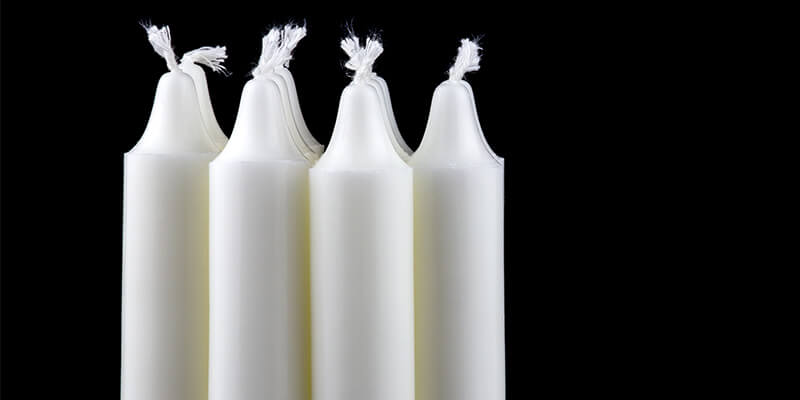 Outdoor Ornament
A lot of outdoor ornaments are made from concrete and can look dull and boring. Surprise your receiver with a colourful and vibrant ornament that will stand out in their garden. You can use a variety of different colours or paint your object with one bold colour. Take any concrete garden ornament and spray paint it with the colour of your choosing. For more detail, you can put masking tape over places that you do not wish to paint to ensure that you create the perfect garden decor.
Another easy and cheap outdoor gift that you can create using spray paint is a personalised plant pot. To achieve this gift, all you need is a plant pot, spray paint and masking tape. Firstly, apply masking tape to your plant pot in the design of your choice, this could possibly be the receivers name or first initial. When you are happy with the design, spray paint the pot making sure that you cover all of it. Once you are finished, remove the masking tape and then leave the pot to one side to dry.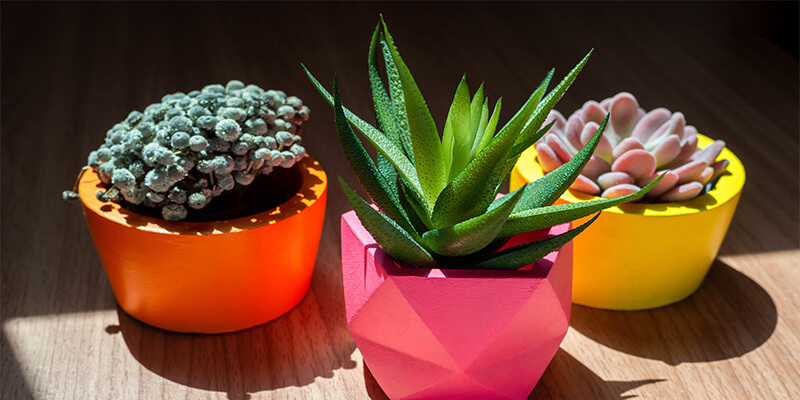 Get Creative
These are just a few examples of gift ideas that you can make using spray paint. There are a variety of creative ways that you can turn a simple gift into a stunning piece. Using spray paint to personalise a gift is also an impressive way to make your gift one of a kind. Before creating your gift, why not take a look at our range of spray paint colours and design your perfect present.