One of our lovely customers Tony has been using DC Paint Solutions for a while now to paint helicopter models. Below you can see a wide range of his work; the colours have come out beautifully.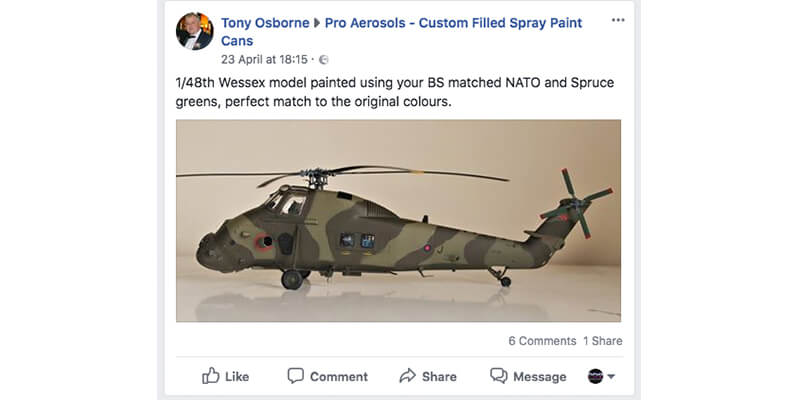 Tony used British Standard in NATO and a range of Spruce greens which where a perfect match to the origional colours.
Don't forget for anyone that sends us in pictures or tags us on Facebook, if we use your images we offer a one-off 10% discount on any purchase.