Thanks, Doug Darch on sending pictures of a repair on his bike.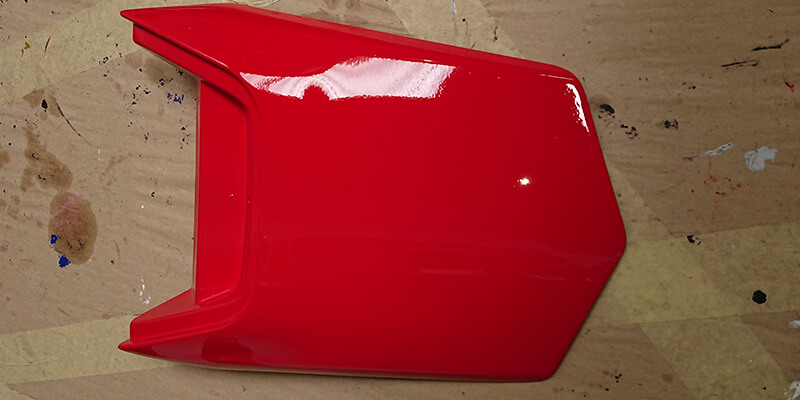 The Process
The plastic rear fender was clearly damaged. The part was sanded down, plastic filler to smooth over the damaged plastic. Then it was sanded thoroughly and primed with a High Build Primer. We proceeded to custom colour match the Bright Red paint from his bike and made his own personal formulation. Once painted the part was left for 40 minutes to cure and then Doug used our 2K High Gloss Lacquer to seal and protect the paint. The finish was stunning, and the 2K Gloss really brought the final outcome to life.
Customer Feedback
"I am so chuffed with the final outcome of my bike. Thank you so much to Darren for all your help and assistance in creating the perfect colour!"
Thanks for the pictures Doug, next time you decide to purchase with DC Paint Solutions you receive 10% off!