DC Paint Solutions recently refurbished an old house sign which had over time become damaged. As the home feature was getting a tad old, the paint had also started to wear away, which made it look tired and dishevelled.
The Painting Process
To get started, we first stripped down the paint using a sander along with some fine sandpaper for those difficult angles. The letters had then been carefully removed to repair the base of the sign as there were a few minor damages from being placed near the home fire. We sanded where the fire had eaten away at the base of the sign and then applied a wood filler. This was then sanded until it was flat and fitted the profile of the base perfectly.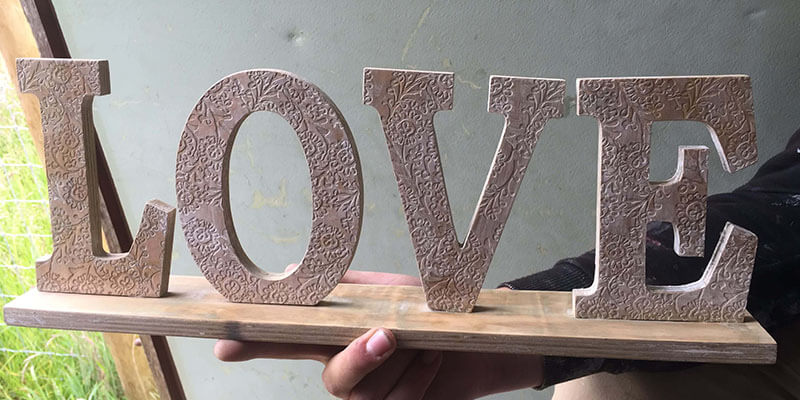 The letters were then re-installed and attached into the right position with wood glue. To prep, the wood before it needed to be painted we used a special custom wood primer over the whole feature.
Once this had all cured, we also applied one of our new Coloured Lacquers; in this case, it was a deep red to go with the rest of the house interiors.
Project Pictures
The end product turned our stunning and made a fantastic feature for any home. If you would like to try this out then make sure you have all the right equipment, from spray paint to safety gear.
Don't be afraid to give us a call, as we are always more than happy to help whether its colour matching or knowing what paint to buy!