IKEA's ready-to-assemble furniture is both cost-effective and attractive, so it is no surprise that it has found its way into the homes of many people across the UK. However, after a while, you may want to make some changes to the furniture to keep up with the ever-changing interior design trends. So, if you want to know how to improve IKEA furniture, keep on reading!
The ultimate guide on how to improve IKEA furniture
As IKEA's furniture boats a minimalist design, there are endless opportunities to customise and improve its appearance. With this in mind, there are now many specialist companies which are dedicated to creating wraps, covers and countertops compatible with IKEA furniture. Although DIY methods can produce results just as stunning, the process of improving furniture yourself can be confusing and time-consuming. However, by using a brand which offers custom-made replacement pieces to completely transform your IKEA furniture, you can effortlessly create a bespoke work of art to display in your home. While there is no denying that these specialist companies do an amazing job of improving IKEA furniture, if you love getting creative and thrive off DIY projects, we highly recommend doing so. Using DIY methods are likely to be significantly cheaper and give you the chance to create something completely one of a kind. Simple hacks such as applying a few layers of Pantone Colour spray paint will give your furniture a whole new look with minimal effort, and at an affordable cost. Our range of RAL colours and British standard colours are also excellent choices if you want your furniture to perfectly match or complement your colour schemes.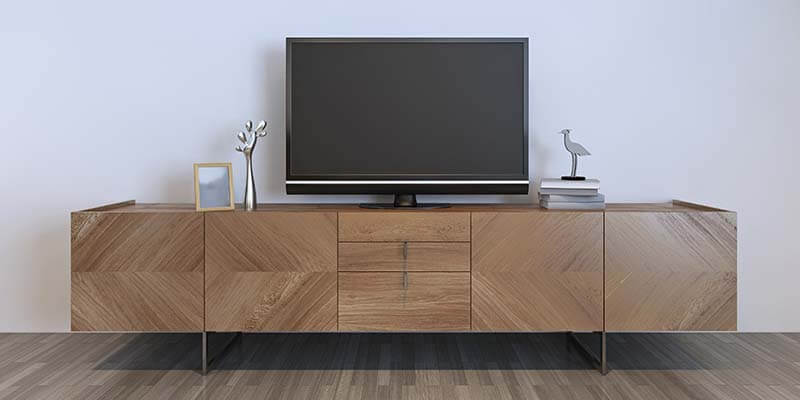 Panyl
The mission of Panyl is to create DIY furniture upgrades which are cheap, easy and fun. With Panyl, you can easily improve your IKEA furniture by applying a wrap of specifically designed, self-adhesive, pressure-sensitive vinyl. The process of customisation with Panyl is super easy; all you need to do is go to their website, find your product, and personalise it with their range of colours, wood effects and speciality options. Once your custom-made wrap has arrived, all that is left to do is apply it to the piece of furniture. If DIY is not your area of expertise, then don't be put off by this stage as all wraps are provided with simple installation instructions. Unlike other furniture improvement methods which could deteriorate over time, Panyl will not peel, and the colours or textures will not fade or smudge. As long as you clean and maintain your Panyl properly, it can last as long as the furniture it has been applied to. To clean your Panyl wraps, you can just use any household cleaner, but avoid using abrasives as it may leave scratches and ruin the appearance of your furniture. Another benefit of using Panyl is that all the wraps are completely impermeable. This is ideal if you want to improve a piece of furniture that is likely to come into contact with water, for example, a kitchen or bathroom cabinet. Acting as an extra waterproof barrier, you can feel confident that your furniture will remain in pristine condition for as long as possible. If you want to see how impressive Panyl is, take a look at their gallery.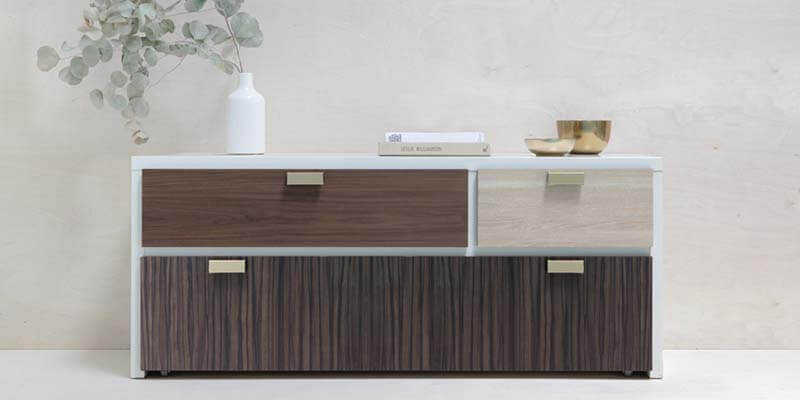 Photo credit: O'verlays
Reform
Boasting quality construction, function and timeless design, the fronts and countertops from Reform promise to completely reinvent your kitchen. Unlike a standard IKEA kitchen, a Reform kitchen embraces bold colours, innovative designs and contemporary styles which guarantee to turn even the most basic kitchens into a space worthy of Architectural Digest attention. If you think your IKEA kitchen needs a helping hand from Reform, then you'll be happy to hear that the ordering process couldn't be simpler. All you need to do is send your IKEA order confirmation, work drawings and your chosen Reform kitchen and countertop style and colour. Before long, your new kitchen features will be delivered directly to your door, ready to be installed and marvelled at. Reform's inspiration perfectly demonstrates how breathtakingly beautiful their products are, while still being entirely functional and suitable for traditional and contemporary kitchens alike. What makes Reform so special though is their intricate design and production process which places huge emphasis in extraordinary craftsmanship. As all kitchens that are created by Reform are not mass-produced, it allows them to carefully consider the materials and processes that are used.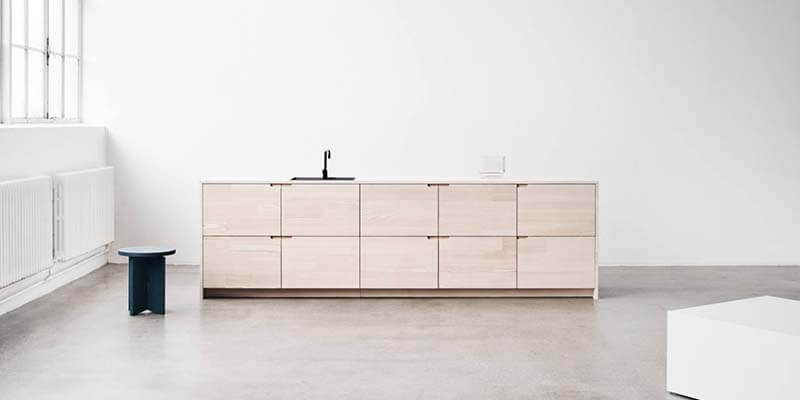 Photo credit: Remodelista
DIY
Probably the most cost-effective method of them all, DIY is a classic way to improve your furniture purely using your creativity and handiwork. IKEA have a useful guide on how to upgrade their furniture, which includes ideas such as painting pollock-style, adding velvet and even deconstructing the product entirely to create a whole new piece of furniture. As previously mentioned, we believe one of the best ways to improve furniture yourself is to use spray paint. As opposed to using a paintbrush to give your furniture a makeover, spray paint offers even more coverage and is considerably faster. By using spray paint, within minutes, you can turn a white chest of drawers into a multi-coloured storage solution – creating an interesting focal point for the room. If you have never spray painted furniture before then don't panic as you can follow this easy step by step guide here. Other ways you can improve your IKEA furniture is by making simple changes such as giving a table a custom top and swapping cabinet door handles. Forbes has an excellent guide informing you of 10 clever IKEA furniture hacks which will be useful if you are planning to conduct a DIY project. Other great sources of inspiration for ways to improve your IKEA furniture also include Pinterest, House Beautiful and Ideal Home.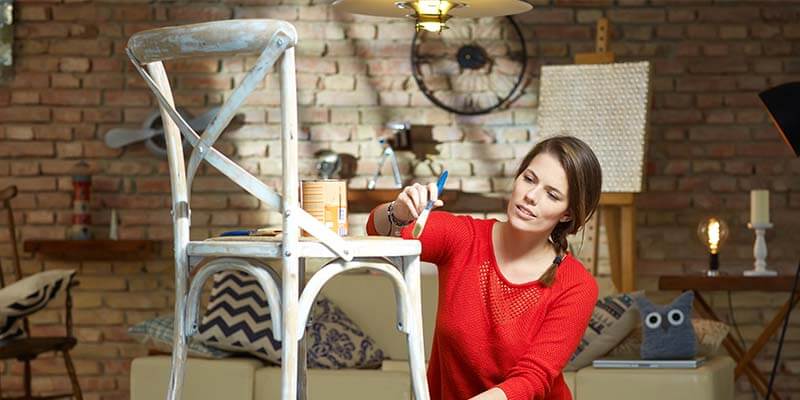 Furniture improvements made easy
Whether you opt for your own DIY project or decide you want assistance from internationally acclaimed architects, there are so many ways you can improve your IKEA furniture. For us, the neutral, basic nature of IKEA furniture is the perfect blank canvas to showcase your creativity, so transforming them into unique works of art is an absolute must.