If you're not already you should be a firm believer in painting objects or revamping your home. There is a range of things you can aerosol spray paint that you may not be aware of. Utilising objects within your home will save you a fair amount of money in redecoration costs. Check out a few of our top picks!
What exactly can be aerosol spray painted?
Most items can be sprayed with a form of aerosol paint, not all are suited for every item, but we are sure you can find a spray paint to suit you. Spray paints come in many different forms from metal, plastic, fabric and even beauty.
Transport
If you have an outdated bicycle, you may want to consider giving it a new look. You will most likely need to take it apart to ensure it gets the best finish, but you can also jazz it up by painting each part a different colour.
Buses are a great form of public transport and are also a great way of making a public statement. A range of brands around the world use buses to help increase brand awareness. One of the best ways to do this is by using spray paint! As you can see below, 7UP used spray paint to make a statement in London a few years ago. Their main aim was to make people aware that their brand was naturally unique and individual in comparison to its competitors.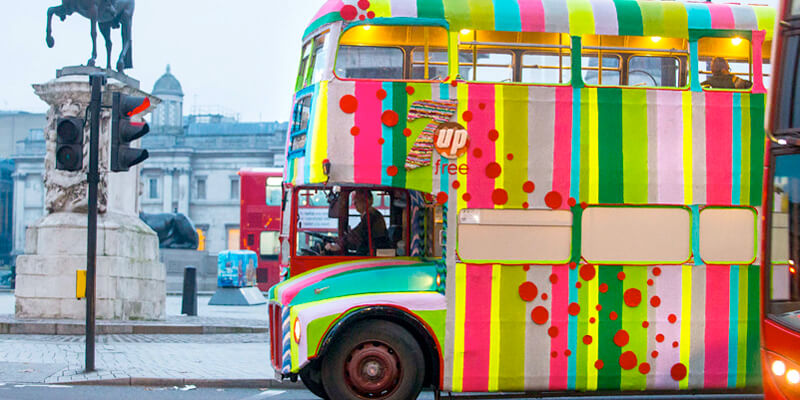 Photo credit to Weburbanist.
Clothes
If you have some old t-shirts lying around why not crack out the spray paint and get your artistic flare going. You can create a number of different designs using either freehand or stencils from Globe Painter.
Shoes are also another great item you can paint. You get a lot of wear out of shoes which means over time they can sometimes look tired. There are a couple of things you can do to revive a pair of shoes. You can simply give them a good old clean, or you can look at reviving them with a touch of spray paint. If your looking to add a little touch of sparkle and jazz to an outfit rather than buying new pair of shoes why not think about revamping an old pair of trainers or shoes you no longer wear. That way if it doesn't turn out quite the way you had hoped, it is not the end of the world.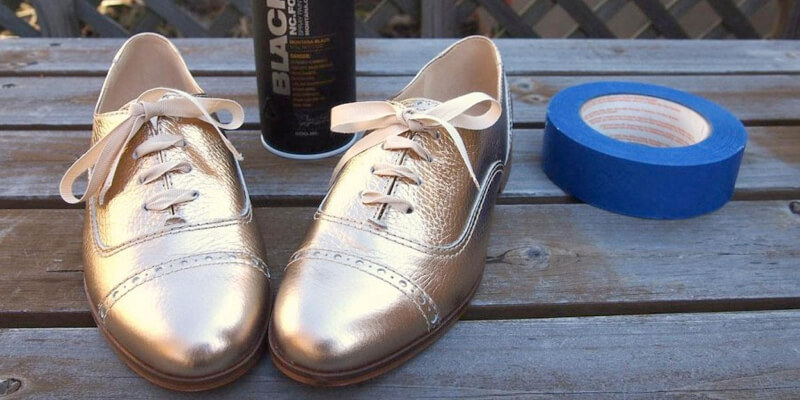 Photo Credit to What I Do.
Beauty
If you're looking to add a touch of vibrancy to your hair because you're going to a party or festival, hair spray paint such as Colourista by L'Oreal is the way forward. A lot of well-known hair brands are now producing a range of colours which wash out. Festivals have now become much more fashionable than they ever used to be and getting the perfect hair colour and style is now vital to most girls. With spray paints for your hair, you do not have to worry about sticking with the colour or the cost of salon prices. You simply brush your hair before and then spray away.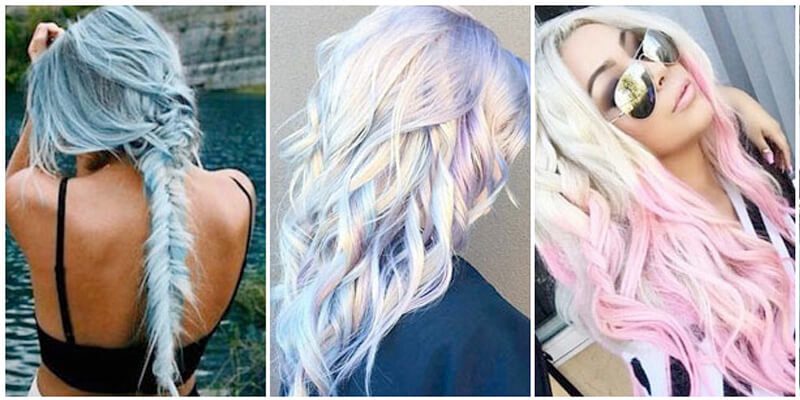 Photo credit to Good Salon Guide
If you have been looking for a quick and easy way to paint your nails, there are a range of beauty brands now providing spray paint nail polish. NailsInc is a popular brand when it comes to nail products, the spray paints nail polish does create a little mess but allow you to create an even colour and finish, so why not give it a go!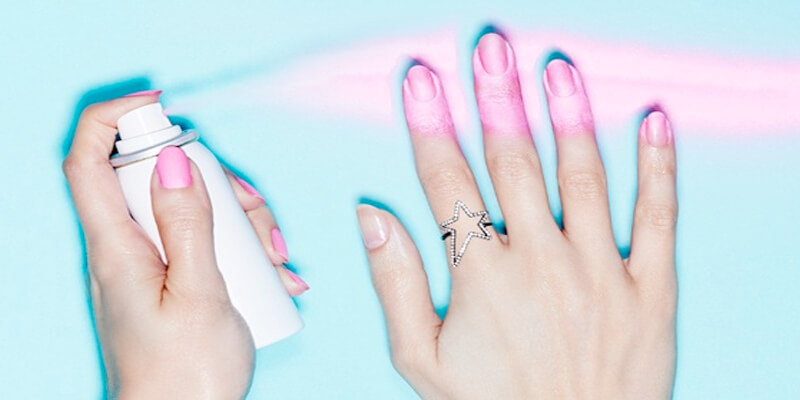 Photo Credit to Metropoles.
Art
When you normally think of spray paint, the first thing likely to come to mind is graffiti. There are many ways you can utilise this type of art, so why not make your office or home look different with a piece of spray paint art.
They are a great way of telling a story but can also make a dull room look significantly more vibrant. You can either make the art yourself, or there are a number of artists you can purchase from who create some of the most divine works of art using aerosol paint.
If you are going to create your own wall art using spray paint aerosols, we highly recommend that you ensure there are a couple of safety measures put in place. The room may be a little confined, so you will want to ensure it is well ventilated. You will also want to make sure you have the right safety equipment too, for spray paint safety, we highly recommend taking a read of What you need to know about spray paint safety.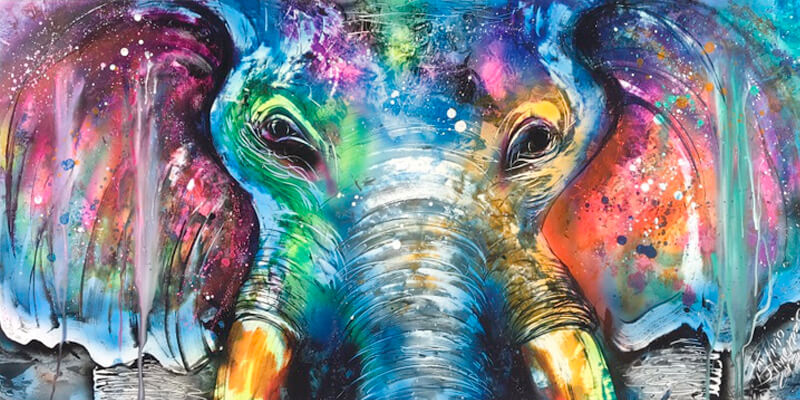 Photo Credit to Porfiriojimenez.me.
Cars
If you're looking to revamp a section of your car before you sell it or simply want to change the colour, there are a number of places on the vehicle you can use spray paint. If you're looking to spray paint alloy wheels we normally recommend using a calliper spray paint to get the best finish.
A lot of modern vehicles now have different sections of cars with different colours, for example, the wing mirrors and rooftop all of which can be achieved using a spray paint. You can also make your vehicles unique to you, rather than going for a car wrap, why not consider using spray paint to achieve the look you are aiming for.
Curtains
Curtains can be an expensive household item if they need replacing. If they no longer suit the room, you can spray paint them. Using tape to get an accurate finish you can spray them in a number of ways, you can either block spray or look to create a pattern. Fabric spray paint will allow you to get the best colour; we recommend not making them too vibrant, so you can keep them for longer meaning they are less likely to become outdated.

Photo Credit to BluThe.
Upholstery
Something many people do not know is that upholstery can be spray painted, much like curtains and clothing. Upholstery items such as dining room chairs can instantly become updated with a touch of paint. Over time fabric can become faded especially if in direct sunlight. If you are looking to update the style of the chair to suit the room, it is in, a touch of paint will cost you far less than replacing the chair altogether.
Model Trains and toys
If you love making things then why not think about using spray paints to paint the model train or toy you are making. If it is a toy, you are using for a young child make sure the spray paint is safe for children before spraying. If you are spray painting an item such as a model train or helicopter, use tape and brushes to help you achieve the best finish. We always recommend spraying each item individually before you put it together this way you can create a more precise and even finish.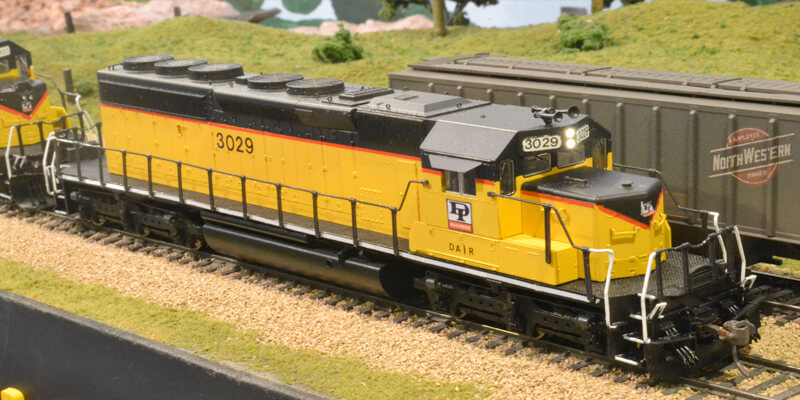 Photo Credit to DakotaBranch.
Plants
Natural decorations are becoming ever more popular, but purchasing them can be fairly expensive especially when you can make them much cheaper at home. Some of the most popular natural items used are fruit shaped items, conifers and leaves. The best colours for these types of decorations is usually silvers and golds as it tends to give them more of a luxury feel.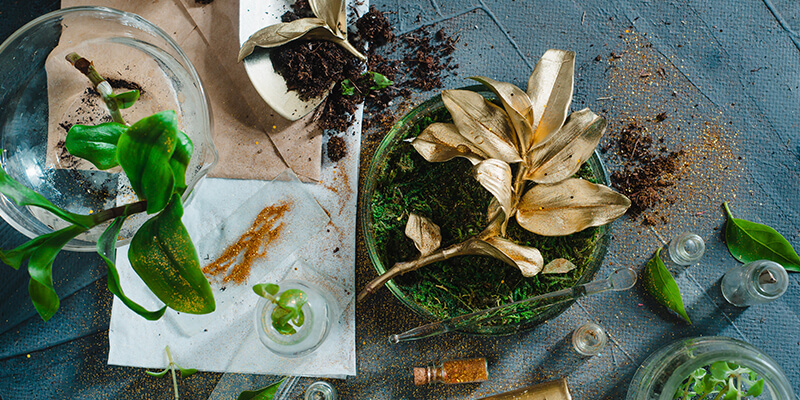 Shelving and wardrobes
When it comes to your larger household items such as shelving and wardrobes they can sometimes be a little outdated, or if you have recently redecorated, you may find they no longer work with your current colour scheme. You can instantly make them look more modern and stylish with aerosols paints. White is normally a great colour to start with when it comes to your home decor. More neutral colours tend to work better as they are more versatile and can be used with most other colours.
Candles
You may be wondering why you would spray paint candles, but if you have candles lying around your home that never get used why not give them a new lease of life with a touch of spray paint. We recommend taping the top section off including the wick and giving it a little colour. They often tend to work well as centrepieces on the table or can give your living area a little va va voom.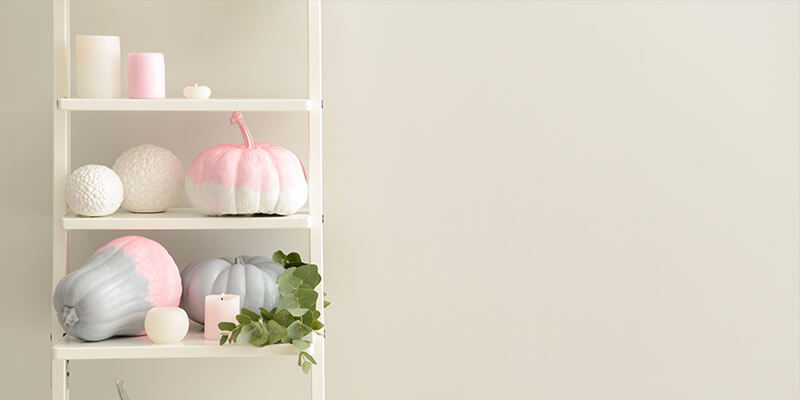 Door handles
Over time door handles can become tired and faded, especially with all the oils and dirt from peoples hands. Rather than purchasing new ones, get the gold or silver spray paint out. You can instantly revive the doorknobs with a touch of paint.
Spray Painting
You can pretty much spray paint most household items, which is great, it will save you money as well as getting your artistic side out. Don't be afraid to use spray paints, if anything is to go wrong you can repaint over it.
If you are going to start using spray paints, make sure to follow all of the relevant health and safety tips. Make sure you are in a well-ventilated area and have all of the right equipment. Goggles and a mask are essential when it comes to spray paint as many spray paints will have solvents in them. Solvents can be slightly harmful to humans if used in the wrong way.
If you do require any further information about spray paints and which ones you can use on certain items, do not hesitate to get in touch with a dedicated member of the pro aerosols team. We also offer a colour matching service, so if you cannot find the colour you are looking for on the website or any other for that matter, let one of the DC Paint Solutions team know, and we can make up the colour for you.