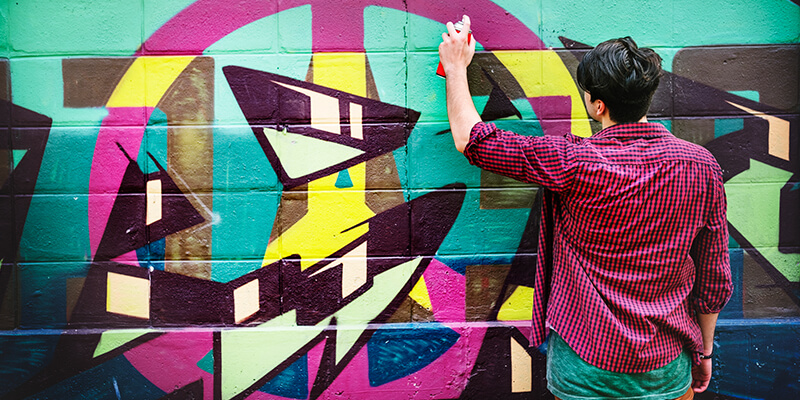 Spray paint art is no longer just for the streets, it has now been taken as a respected new form of art which brings modern perspectives and designs into both small and large scale visual expressions. Spray paint art is far more common than it once was, graffiti is now much more respected and in some cities it can often be some of the most visited tourist destinations.
What spray paint art supplies do I need?
You will need numerous spray paint supplies which will allow you to create spray paint art freely. The range of items you will need is the spray paint its self, posterboards (if this is what you want to spray paint if you choose wood or a wall you can use that too), newspaper or magazine sheets, stencils and protective wear.
When you first start out, it can sometimes seem a little expensive. But it is like any other hobby, once you start you will soon realise how inexpensive it is to keep your hobby going.
Protective clothing
Before we go any further, you must ensure you have the right protective wear before using any spray paints. While spray painting can be fun, what many people do not realise is the number of solvent vapours come from spray paints once you start using them. It is paramount you have the right mask and goggles if you want to ensure you are adequately protected we highly recommend using a respirator with goggles from Graff City. You should also ensure when you are spray painting your arms and legs are adequately covered. Spray paints can irritate the skin, so it is best to keep them covered while using them.
Spray paints
There is a range of spray paint cans you can use for spray paint art. Ral Colour Aerosols, Pantone Colour Aerosols and British Standard all have a wide variation of colours and are great for art.
Make sure when you purchase spray paints you check out the different colour variations. We also recommend having a couple of cans of the same colour as you may run out halfway through. Most aerosols will come with a cap already attached to the bottle, make sure you know what caps the can have on it. Smaller ones will be more of a consistent flow of paint whereas wider ones will have more of a dispersed spraying action. Some cans also have adjustable ones; if you are unsure when buy, we suggest giving the supplier a call.
Posterboards
If you are choosing to make your art on a nice canvas or posterboard make sure you get a good quality one. It will hold the paint well and will also be less likely to rip. Posterboards are a cross between paper and card, but it has a gloss finish over the top. If you are looking for a range of sized canvases, we recommend taking a look at Hobby Craft.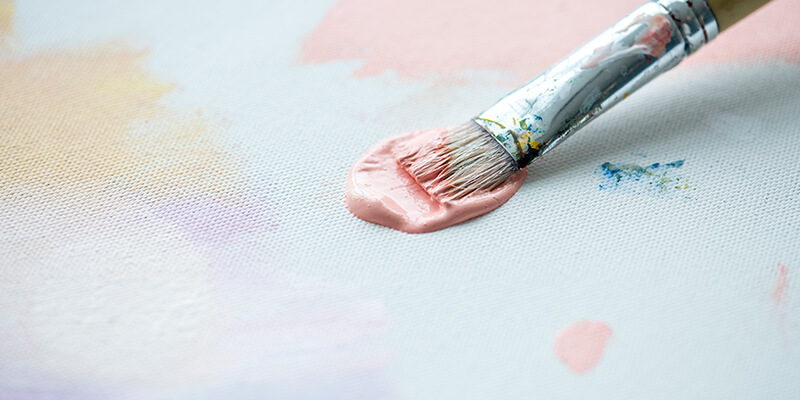 Tools
If you are wanting to make a range of patterns or templates you may want to look at purchasing a craft knife, palette knife and any other type of blade. These will all help you wield a range of patterns into the paint.
Newspapers or Magazines
You may be wondering why we put this on our list, but the last thing you will want to do is have your spray paint all over the floor where you did not intend it to go.
A newspaper is also a great way of you adding texture to your designs, other items such as a thin brush or sponge can also be great in helping create different surfaces.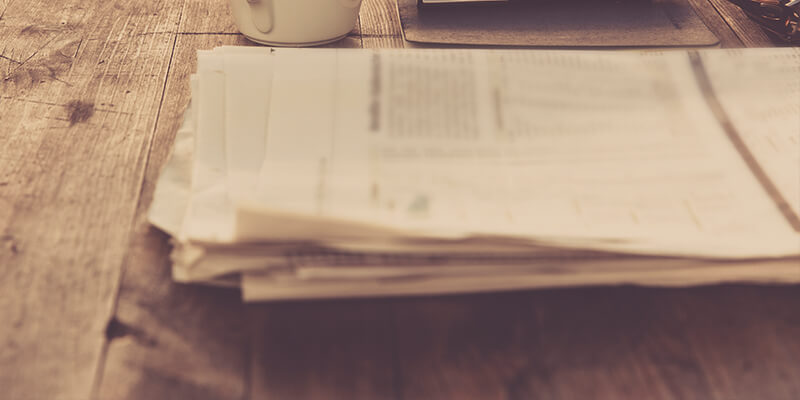 Cleaning
No matter how good you are at spray painting, there is always a little chance you may make a bit of a mess. It is absolutely fine; however, you will need the right cleaning products to remove the paint effectively. White spirit is a great option, it helps to remove paint from your tools and can also be used to remove paint from your skin however we would like to mention that you do need to be careful when using this.
Stencils
If you are not good at painting yourself why not consider using stencils. Stencils are a great way of achieving the look you want to go for; they are also perfect for adding little details to a landscape.
Spray painting
When it comes to spray painting, there are a few safety tips you need to consider. If you are spray painting indoors you need to make sure that the room is well ventilated, if you are doing outside, ensure there is no wind as this may pick up paint particles and transfer them onto surfaces. Before you start spray painting you must ensure you are well covered, all safety gear is on, and eyes are covered.
Take your time when spray painting, we always recommend doing a test of each spray paint colour before you go ahead with your artwork. If they are not tested, there could be a small chance the nozzle does not quite work the way you wanted it to and could damage the painting.
Apply each coat in layers, if you want to build up the colour we recommend giving it a good couple of minutes before applying the next coat. If you are looking for a little inspiration we recommend taking a look at these 10 Ways to DIY Modern Art with Spray Paint.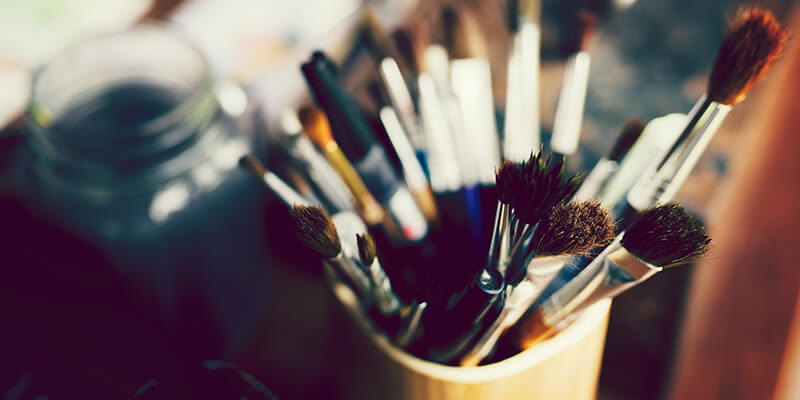 Be artistic
Do not be afraid to show off your artistic side. Creating spray paint art is a great way of showing self-expression, but it is also a fantastic way of decorating a room. Whether you do it for fun, pleasure or want to decorate, why not try a couple of things out.
Spray painting may seem expensive at first, but once you have all of the relevant tools, you can create a cracking piece of art for a fraction of the price of a gallery item. We love seeing spray paint art, so feel free to share yours with us here at DC Paint Solutions.